Now exclusive in Nova Scotia to our gallery. Having painted for more than 50 years, Pierre was invited to exhibit at The Louvre in Paris is Dec., 2017. Then awarded a lifetime membership to the prestigious Paris "Society of Arts, Letters, and Science" in June, 2018.
To read more about Pierre, click here.
Exhibit August 2020
Down To Earth Art Gallery is flattered to have been chosen by Canadian Master Impressionist, Pierre J. Nadeau, for his first show since exhibiting at the Grand Palais, Paris, last February.
August 27 to 30, with close to 40 new paintings created just for our show the artist will be here 11:00am to 1:00pm, and 7:00 to 9:00pm Thursday, Friday, and Saturday, August 27, 28 and 29 th.
Due to the current situation, just let us know which day and time works for you to meet the artist and view his new collection of works. You can also just drop in, but our number of customers at one time will be limited.
Phone or text 902-863-3255, info@downtoearth.ca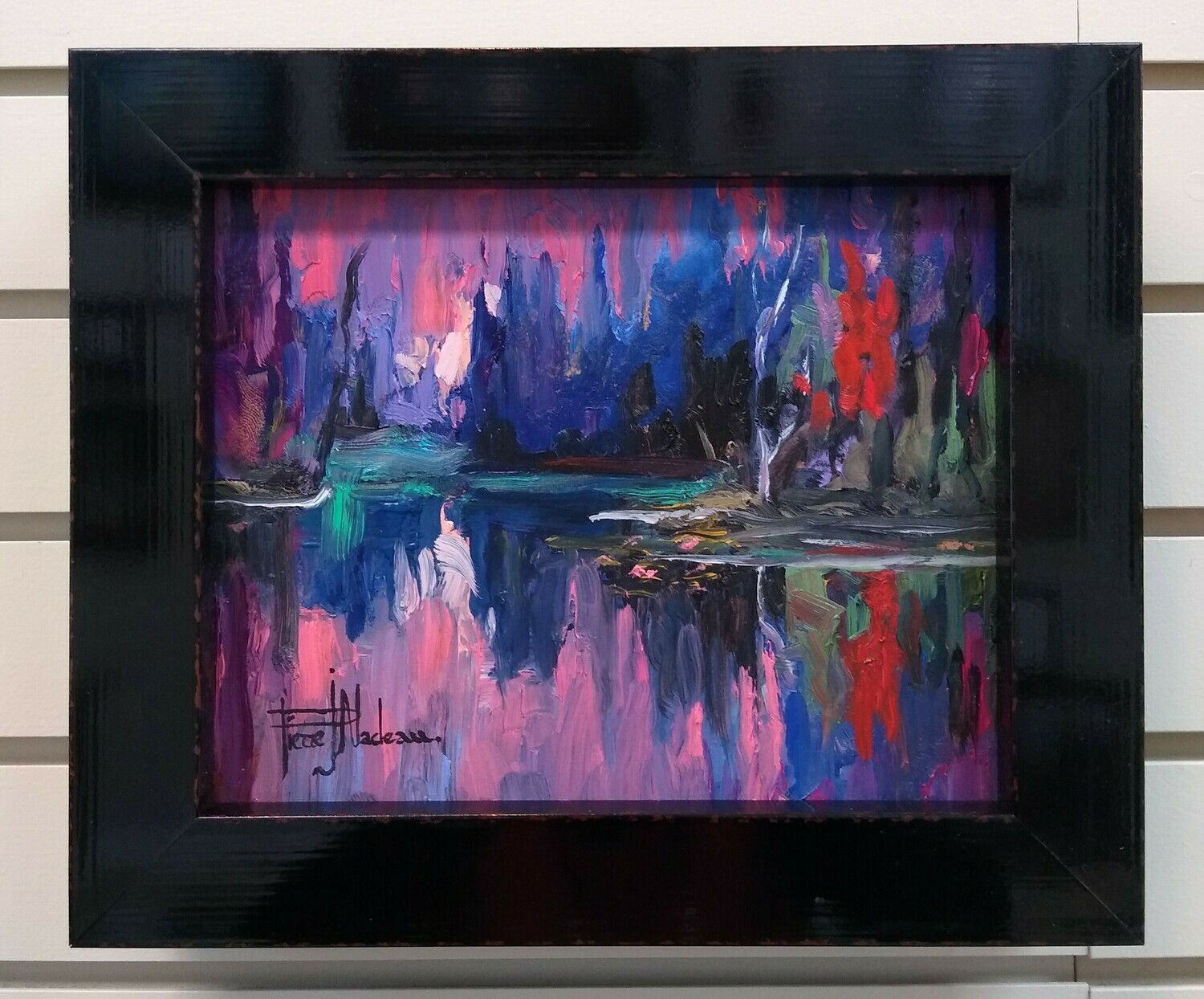 Pierre, who is mainly self taught has painted for more than fifty years and is strongly influenced by the Group of Seven and Tom Thomson. His impressionist style reflects mood, movement, and constantly "the light". Pierre's first solo show was at the Laurier Museum in Quebec when he was just sixteen years old. That exhibit had completely sold out and he has over his career displayed in numerous solo and group shows nationally.
He had eight very successful years as curator of "Crombie House" and the Sobeys Art Foundation with the Sobeys being one of his major collectors.
In the spring of 2017 Pierre was invited by the Louvre in Paris to show in Dec. 2017 where his wide recognition resulted in him being awarded, in June of 2018, a lifetime membership to the prestigious society of "Arts, Letters, and Science of Paris"
In 2018, his only solo show, and the first since The Louvre Exhibit, was at Down To Earth Art Gallery. Having presented Pierre's work as far back as fourteen years we were proud to host this dynamic, highly successful show. It brought together some of his biggest collectors to acquire many of his much sought after works. We were thrilled to able to acquire the three originals exhibited at The Louvre for our customers.
Pierre will be making his decision soon on the location for his European show in 2020 with Down To Earth Art slated to present new works again in a 2020 solo show after his European Exhibit.