Caribou on the Barrens By Al Chaddock
00205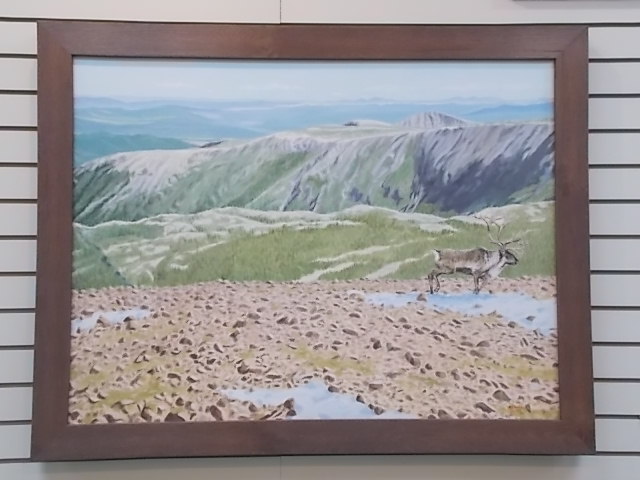 Original painting oil on canvas measuring 45 x 35 inches including the wooden frame, the frame moulding is made of solid wood with a wood veneer from reclaimed timber from the United Kingdom, beautiful character to the moulding. Lease to own payments of $110.40 per month plus hst for 48 months. Other payment options are available. Free packing and shipping in North America for this piece.
Al Chaddock
Realist Painter born in 1948
Born in Halifax, Chaddock grew up in Jollimore outside of
Halifax.He attended public and private schools, NSCAD, and Dalhousie.Having been a professional artist for over forty years, he is found in significant public and private collections both nationally and internationally.As an artist he didn't intend to record history, but with all the documentation of so many things now long gone he is now known as a scholar, philosopher, environmentalist, humanist, and journalist.As a firm believer in the need for people to reconnect with nature; as well as to rediscover community, he has completed a number of images that educate us as to what and who we share the planet with.
This image tells us on a grand scale of the presence of this barren ground caribou in this truly remote location and how delicate and pristine the world is.